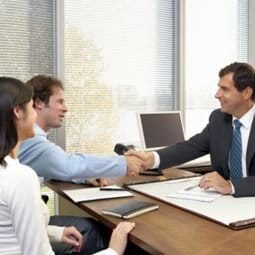 Find Affordable Auto Financing at Big Country Ford Lincoln
Automotive financing options can seem overwhelming and confusing for Brown County, TX motorists. After all, no matter which way you go, the cost of a vehicle represents a major investment. Two of the most common financing options, leasing and buying, each come with their own benefits. The Big Country Ford Lincoln team remains committed to providing our customers with choices to fit their lifestyles. We also want to make your decision as easy as possible, so read on to learn more about the pros and cons of leasing or buying a new Ford in Brownwood, TX.
Pros of Leasing
You get to drive a vehicle with little wear.
There are lower monthly payments.
You'll have a newer model and can expect few maintenance costs.
Leasing lets you afford more options and upgrades.
There's no need to worry about trade-in value or resale when the lease ends.
Just return the vehicle and sign a new lease, if you like.

 
Cons of Leasing
You won't own the vehicle that you drive around Coleman, TX.
There may be penalties at the end of the lease.
There are usually early termination costs.
Modifications aren't typically permitted.
There are mileage restrictions for your Santa Anna, TX commutes.
Pros of Buying
You own the vehicle after the final payment.
You can make changes or upgrades.
Drive as many miles as you want.
Sell at any time you wish.
There are no fees for wear and tear.
You can opt for a low-priced used vehicle.

 
Cons of Buying
You pay more up front.
There are higher monthly payments.
You're responsible for all maintenance fees over time.
You'll need to sell or trade your car when you're ready for a new model.
Hopefully, this overview has helped you to better understand your Ford financing options. Our finance department can further answer your questions so that you can narrow down your final decision. Just give us a call or stop by the dealership near Comanche, TX to see our entire Ford inventory and to discuss financing options.