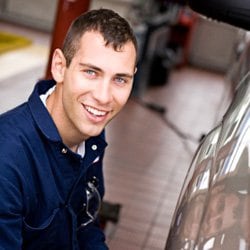 Big Country Ford Lincoln Serves as Your Trusted Source for Ford Parts in Brownwood, TX
Owning an automobile is something that can take up a lot of your time and money. It makes a lot of sense to invest in routine maintenance and repairs to keep your vehicle in good shape for your Brown County, TX adventures. Some of the automotive services that we complete at Big Country Ford Lincoln will require parts, and our dealership represents a great place to source these parts. We provide our customers with OEM parts from Ford, so you can trust the quality that you're receiving.
Quality Materials
The materials that Ford uses for their parts are very good quality. They will hold up well over the entire lifetime of your new vehicle and enhance your daily drives through Santa Anna, TX. They even come with warranty coverage that protects you if something goes wrong. This warranty coverage isn't a feature that you'll find with aftermarket parts.
The Right Fit
We see many vehicles come to our service department, and many of them have issues because of repairs completed with the wrong parts. We want to discourage you from heading to a small shop that uses cheap parts for their work. This scenario can end up doing a lot of damage to your automobile that can be very expensive to repair. There may even be instances when repairs cannot reverse the damage done to your vehicle.
If you notice that your vehicle needs service, please make an appointment with our service department near Comanche, TX. We can provide you with high-quality Ford parts for the job, but we can also schedule an appointment for you with one of our expert technicians that work for us in the Coleman, TX area.